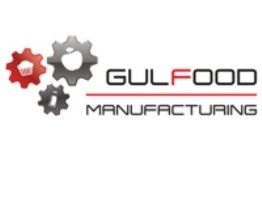 We are pleased to invite you to visit our stand at GULFOOD 2017.
October 31- November 2,
Dubai, UAE.
http://www.gulfoodmanufacturing.com/
Hall: Za'abeel – Stand Z5-F12
GULFOOD MANIFACTURING 2017
Gulfood 2017 celebrates its 22nd edition this year. It is the largest annual food & beverage exhibition in the Middle East, welcoming F&B professionals from all corners of the globe to meet for 5 days of business at Dubai World Trade Center.
Launched as a biennial event in 1987, the exhibition has grown to promote food and beverage exhibitions between more than 120 countries annually. Gulfood is a business to business trade fair where you can find more than 5000 providers of ingredients and raw materials as well as packaging machines manufacturers, like Universal Pack.
Gulfood 2017 will feature  the largest commodity trading sectors with dedicated halls organised by: Beverages; Dairy; Fats & Oils; Heath; Pulses, Grains & Cereals; Meat & Poultry; Power Brands and World Food.
Request an appointment with our team at GULFOOD 2017
Show details »
TECHNICAL
Technical cookies are needed to make the website usable, enabling basic functionality such as the navigation on the pages and the use of existing services. Moreover, they allow to gather anonymous statistics about the navigation. The website can not work correctly without these cookies.
PREFERECES
Preferences cookies allow you to remind the website of all information related to the way in which it changes, the way in which the web page behaves or its appearance, such as the language or region where it is.
ANALYTICAL
Analytical cookies are used to process aggregate statistical analysis about the use and interaction by the user with the website.
PROFILING
Profiling cookies allow to gather information about expressed preferences by the user during its navigation and to process reports intended to be used for targeted marketing and advertising campaigns.
NO-CLASSIFIED
No-classified cookies are those cookies that are in the process of classification.
Necessary
Statistics
Targeting