HERMES PHARMA has been working with Universal Pack machines for more than 35 years. The first complete automatic line purchased is still working at full capacity. Currently, we have more than 10 lines for the production of sachets and stick packs.
"We have very good experience with the service, flexibility and output of Universal Pack's sachet and stick pack lines and are delighted with the reliability of the machines. We particularly appreciate Universal Pack's passion to develop innovative solutions. During our long relationship they have always kept us up to date with the latest improvements to their technology."
Ernst Perchtaler
Hermes Pharma
Head of Engineering
"With Universal Pack we have built a trustful relationship throughout the years.
We appreciate their technology and have acquired several machines so far, receiving a remarkable service from them.
We have also enjoyed the flexibility they provide in customizing their machines for the customer."
Stefan Gutberlett
Protina
Head of Production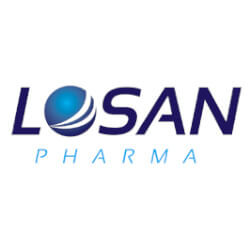 "During the course of the project, Universal Pack's employees were always pragmatic, solution-oriented and approachable at all times.
Due to the fact that all components are manufactured in house and the good know-how in design and programming, special requirements could be implemented exactly according to our ideas.
The technicians are highly skilled and were a great help during start-up."
Dr. Johannes Trapp
Losan Pharma
Head of Corporate Development
"Thank you for your service support related to installing our new Gamma filling and packaging system made by Universal Pack. This is the 3rd Gamma foil packaging filling system that I have purchased from Universal Pack in the last 14 years because of the quality of the systems as well as the excellent customer service and technical support provided by Universal Pack. We have filled 100s of millions of Calmoseptine Ointment packets with these machines and appreciate your help as well as your team's technical support."
Greg Dixon
Calmoseptine
Owner/Founder
"With the purchase of the first Universal Pack machinery, we have started a solid collaboration that we hope will last for long. We appreciated the friendliness and attention with which the team has maintained relations with us. In addition, the quality and flexibility of Universal Pack machines are some remarkable features. We are happy we made the right choice."
Dr. Nicola Refrigeri
La Sorgente del Benessere
Technical Director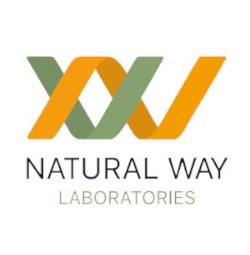 "Straight to the point, with few frills, I can serenely confirm that for years we have Universal Pack machines that demonstrate reliability as well as their customer-oriented service." 
Maurizio Bocchi
Natural Way Laboratories
General Manager
Show details »
TECHNICAL
Technical cookies are needed to make the website usable, enabling basic functionality such as the navigation on the pages and the use of existing services. Moreover, they allow to gather anonymous statistics about the navigation. The website can not work correctly without these cookies.
PREFERECES
Preferences cookies allow you to remind the website of all information related to the way in which it changes, the way in which the web page behaves or its appearance, such as the language or region where it is.
ANALYTICAL
Analytical cookies are used to process aggregate statistical analysis about the use and interaction by the user with the website.
PROFILING
Profiling cookies allow to gather information about expressed preferences by the user during its navigation and to process reports intended to be used for targeted marketing and advertising campaigns.
NO-CLASSIFIED
No-classified cookies are those cookies that are in the process of classification.
Necessary
Statistics
Targeting