"My pleasure to express our satisfaction on the use of Universal Pack Machines over the last decade.
The Machines are reliable, robust, user friendly and easy to maintain. Our Operational staff is very much satisfied with the performance and quality output.  We hope to get going along with Universal Pack in the future as well."
Hasan Kazmi
Colgate Palmolive
General Manager Project
"We have been using the machine for several years. It has been a pleasure to source equipment from Universal Pack. The machine supplied was perfect for the desired requirements. We have had no negative issues with the machine to date and we are very much satisfied with the machine built and performance. Universal Pack's team is professional, reliable and efficient. We are very happy with the service & products we received from Universal Pack."
Amin Nizar
Searle
Head of Engineering & Projects
"Purchasing a Universal machine was one of the best decisions we've ever made.
It not only tripled our sachet output, but it reduced our error rate and increased employee morale. Their customer service is top notch! On Christmas eve, we experienced an issue and their techs were responsive at 8pm CET.  We were back up and running in less than 30 mins. Now THAT's customer service!"
Scott Kleven
Beneficial Insectary
COO
"With the purchase of the first Universal Pack machinery, we have started a solid collaboration that we hope will last for long. We appreciated the friendliness and attention with which the team has maintained relations with us. In addition, the quality and flexibility of Universal Pack machines are some remarkable features. We are happy we made the right choice."
Dr. Nicola Refrigeri
La Sorgente del Benessere
Technical Director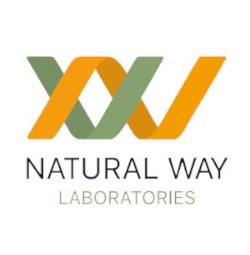 "Straight to the point, with few frills, I can serenely confirm that for years we have Universal Pack machines that demonstrate reliability as well as their customer-oriented service." 
Maurizio Bocchi
Natural Way Laboratories
General Manager
Show details »
TECHNICAL
Technical cookies are needed to make the website usable, enabling basic functionality such as the navigation on the pages and the use of existing services. Moreover, they allow to gather anonymous statistics about the navigation. The website can not work correctly without these cookies.
PREFERECES
Preferences cookies allow you to remind the website of all information related to the way in which it changes, the way in which the web page behaves or its appearance, such as the language or region where it is.
ANALYTICAL
Analytical cookies are used to process aggregate statistical analysis about the use and interaction by the user with the website.
PROFILING
Profiling cookies allow to gather information about expressed preferences by the user during its navigation and to process reports intended to be used for targeted marketing and advertising campaigns.
NO-CLASSIFIED
No-classified cookies are those cookies that are in the process of classification.
Necessary
Statistics
Targeting