Sustainability through Innovation
Packaging with a Purpose
Together with corporate sustainability initiatives, Universal Pack has been developing & building machines able to process sustainable laminates, such as monomaterial, compostable and bio-based laminates.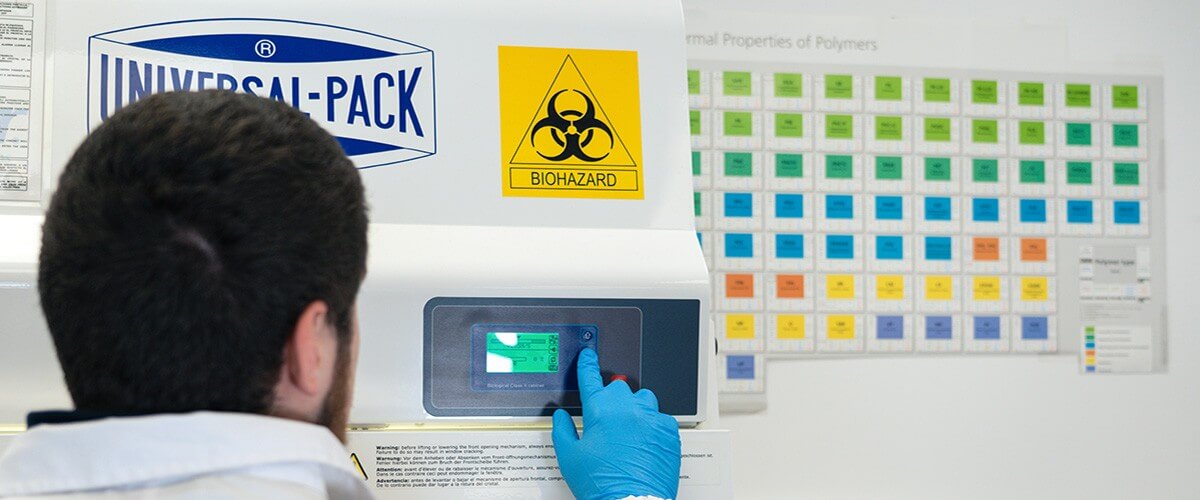 Your Packaging Scientists
Manufacturers with researchers' mind: on-demand analysis in our Laboratory for all tastes.
Smart Technology
Pioneering the packaging industry
Don't settle for past success, our best patent is innovation. Universal Pack has been developing plenty of patented exclusive solutions based on our customers' needs.
Tailor-made solutions
Our packaging machines are built according to your needs. The solutions are characterized by a very high degree of customization.
Total Control
Real Manufacturers
Universal Pack is a REAL manufacturer, producing in-house over 80% of machine components. Our reliable machines for primary and secondary packaging are all designed, built and tested in Italy.
Between Tradition & Innovation
A new generation of engineers side by side with senior profiles, providing the right combination of fresh inventiveness on a strong foundation. All our people are dedicated to the success of your sachet and stick pack technologies.
Values to Make a Difference
Our Academy
We are here to answer your questions: How to choose your first packaging machine? Which is the best maintenance plan for your machine? How should you check your machine safety operations? Which KPI to measure my machine performances?
One Big Family
We are an international company with family values. Sharing our best gifts to provide you with the best service.
Latest News
Learn more about our latest products, company news.
Show details »
TECHNICAL
Technical cookies are needed to make the website usable, enabling basic functionality such as the navigation on the pages and the use of existing services. Moreover, they allow to gather anonymous statistics about the navigation. The website can not work correctly without these cookies.
PREFERECES
Preferences cookies allow you to remind the website of all information related to the way in which it changes, the way in which the web page behaves or its appearance, such as the language or region where it is.
ANALYTICAL
Analytical cookies are used to process aggregate statistical analysis about the use and interaction by the user with the website.
PROFILING
Profiling cookies allow to gather information about expressed preferences by the user during its navigation and to process reports intended to be used for targeted marketing and advertising campaigns.
NO-CLASSIFIED
No-classified cookies are those cookies that are in the process of classification.
Necessary
Statistics
Targeting