We are pleased to invite you to visit our stand at Propak Africa 2019.
Mar. 12-15, 2019.
Johannesburg, South Africa.

Hall: 6 – Booth: B16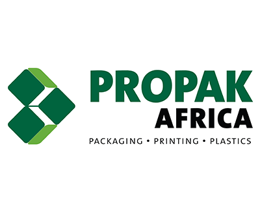 When: 12 - 15 March 2019
Where: Johannesburg · South Africa
Booth / Stand: Booth: B16


Request an appointment with our team at PROPAK AFRICA 2019
Show details »
TECHNICAL
Technical cookies are needed to make the website usable, enabling basic functionality such as the navigation on the pages and the use of existing services. Moreover, they allow to gather anonymous statistics about the navigation. The website can not work correctly without these cookies.
PREFERECES
Preferences cookies allow you to remind the website of all information related to the way in which it changes, the way in which the web page behaves or its appearance, such as the language or region where it is.
ANALYTICAL
Analytical cookies are used to process aggregate statistical analysis about the use and interaction by the user with the website.
PROFILING
Profiling cookies allow to gather information about expressed preferences by the user during its navigation and to process reports intended to be used for targeted marketing and advertising campaigns.
NO-CLASSIFIED
No-classified cookies are those cookies that are in the process of classification.
Necessary
Statistics
Targeting